Paparazzi - Network computer monitoring system. (Demo)
$0.09 Great FireWall. Self-learning, faster loading sites
$0.5
The program of detection, control and trip computer strangers
$2 Утилита для защиты компьютера от вирусов, блокирующих порты (MSBlast и т.д.)
$2.5 Anonymizer Private Surfing
$35
ZoneAlarm Pro 4.5 with Web Filtering with full licensed key
$65 The program for dostuppa to the computer through webcams or just the camera.
$0.5
The program, which will invalidate the action package ATTACK !!!! Protect your computer
$0.3 Protect your PC, OS and network
$3.6
Registration Key to Real InfoCrypt
$5 It removes the key, because that slows view shared resources (registry file)
$0.5 Убрать из XP стандартные расшарки (Файл Реестра)
$0.2 Полезные советы по работе с компьютером
$0.2 Files Supervisor - tracking new files and folders in the specified directory
$0.32 Complete Surveillance at the computer
$3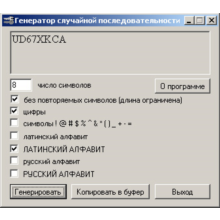 Password generator length of 1 to 999 characters
$0.07 Script to generate passwords on site resources.
$0.1 Outpost Security Suite Pro 2007
$40 Professional Personal Firewall (shield): a full license free lifetime
$1.5 Agnitum Outpost Firewall Pro (2008) 2-Letneya License and Maintenance
$35 Program-patch for Windows XP.
$0.25
Deliter_Autorun_Virus_1.0_Beta_3
$0.5 Folder_Security_Personal 3.5 easy to use program to protect data from unauthorized access
$0.5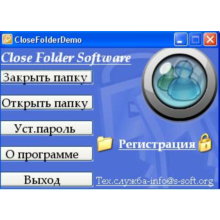 Removing virus "Trojan-Downloader.Win32.Agent variant"
$5
The program for the removal of non-removable files
$0.9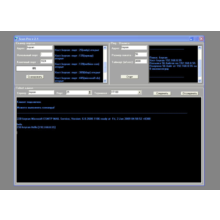 Scan-Pro v 2.1 Scanner portov.1024 ports in 20 seconds
$2