Words - the best program for memorizing foreign words
$10
Program: A Turing machine
$0.1 Клавиатурный тренажёр для детей Bombina. Код для снятия ограничений демо-версии.
$5
The latest materials from TestKing certification for MCAD (exams 70-316,70 = 320, 70-315).
$15 The unique program - testing "(Create questions, test, viewing results, etc.)
$5
Japanese. Training program. v.6.1.1
$3.06 Testing 2.30 - tester system for DOS
$2 Tests on history, physics and Russian in preparation for the centralized testing
$2.49
PECHATNYYKURS simulator blind 10-finger method Archive 1
$0.2 PECHATNYYKURS archive 2
$0.2
PECHATNYYKURS- archive 3
$0.1
The program for solving systems of equations by the method of Gauss (all orders + manual)
$1 Тренажёр клавиатуры Stamina
$3.5
The simulator. Created to speed up typing and development of the reaction. Nice and simple interface.
$0.5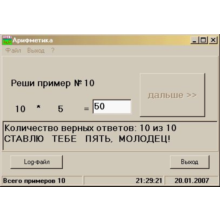 The "Test arithmetic"
$1.5 The registration code of the program Arithmetic Test
$1.5 Словарь-переводчик YXO
$7 Metalinguistic model in Delphi
$2
TOEFL Grammar Test (From TTI Sceleton Team)
$3.5 Attention NEW! The program for the brain trenerovki
$1 Уникальный курс Английского языка на 1 DVD
$60 Origami. Games and tricks with paper
$1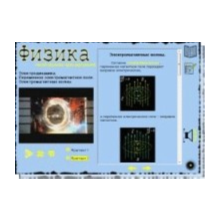 ASC Школьное расписание. Бессрочная лицензия на 2 ключа
$256.37 English course ESL. Learn To Speak English.
$5 Leknom.by. Express Payment Card Course
$11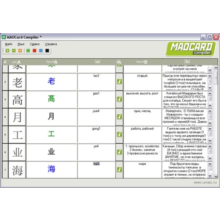 MAOcard COMPILER - Editor cards for MAOcard
$3