Internet business and the law of the Russian Federation
$2 Delivery Agreement.
$0.95 Lease Agreement (economic activity).
$0.95 Contract warehousing.
$0.95 Agreement on the provision of services.
$0.95
On the application of cash registers in the implementation of cash payments and (or) payment
$0.5 Samples of different types of contracts on rent
$1.99 Статус юридических лиц
$0.7
Typical examples of agreements on various aspects of
$0.5
How to register a company, SP, practical hands-on.
$1.3
Selected Works on equity and commercial law.
$1.5 Russian Business Law: Lecture notes.
$0.99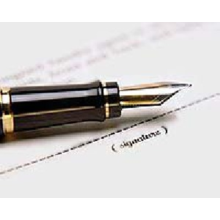 1001 contract templates for all occasions
$1.5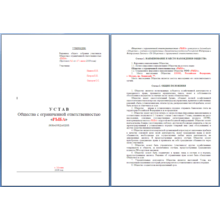 Re LLC 2009 Model Charter.
$1 Exchange law. Textbook (Ed. Yarkova VV
$2
Self-regulatory organizations
$0.42 Kostenko NV Civil-law regulation
$9.9 Trotsenko OS Licensing Issues
$9.9 Martyshkin SV The concept and features of reorganization
$9.9 Lomakin DV The joint-stock relationship. Notion
$9.9
Melnikov AA Civil-law regulation
$9.9
Rodnova OM Judicial protection of rights and legally protected
$9.9
Tales OL Realization and protection of the rights of shareholders
$9.9 Astashkina EY Civil law remedies
$9.9
Sable OS Licensing Business
$9.9 Kleandrov IM Legal regulation
$9.9 Noda EV Liquidation of legal entities
$9.9
Vasiliev GS Determined grounds of invalidity
$9.9 Frolov AV The legal status of unitary enterprises
$9.9
Laptev IA Legal entity holding both
$9.9 Zinatulin LF Legal regulation of the organization
$9.9 Kabyshev OA Enterprise risk. Legal issues
$9.9
Lihotnikova EP Nonprofits
$9.9