 The Alternative Russian Dictionary
$0.2 Harry Potter and the Order of the Phoenix. JK Rowling.
$3 The digitized original Kama Sutra
$0.5 Hagakure: Book of the Samurai
$1 Arthur C. Clarke "2001: A Space Odisse"
$0.5 Arthur C. Clarke "2010: Odissey two"
$0.5
Beauty and the Beast - Marie Leprince de Beaumont
$0.2
Robertson M. The Wreck of the Titan or Futility
$0.1 Fiction in English. 1000 books.
$5 Garcia Marquez, Gabriel - Cien anos de soledad
$0.5
Borges, Jorge Luis. La_escritura_del_dios_bilingua.
$0.5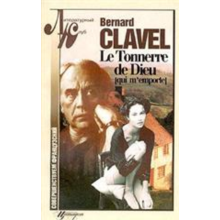 Bernard Clavel - Le tonnere de Dieu qui m'emporte
$1.5