 Professional Summary on the topic: "Social function and the role of culture"
$10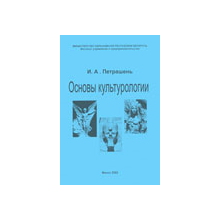 Fundamentals of cultural studies. Textbook - Petrashen IA
$0.5 Basics of intercultural communication - Grushevitskaya
$1 Пол, гендер, культура (Перевод с немецкого. Под ред. Э. Шоре, К. Хайдер )
$1 The history of Russian culture of the XIX century. - Yakovkina
$1 Encyclopedia of gems and minerals
$1 Kultorologiya Tutorial
$1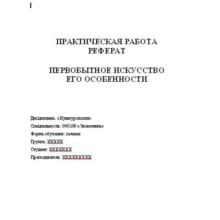 Prehistoric Art and its features
$2
Essay for students' conference - a theme in the description.
$0.3 Cultural (tests MEI)
$1.12
Cultural (MEI Control sc 5)
$1.12 Культурология тест 2
$0.28 Answers to the test on cultural IESO
$4.21 18 version of idz 9.1 Ryabushko A.P solution
$0.98
Concept and types of transactions MNEPU
$1.12 THE OLD FAITH AND THE CHRISTIANITY IN RUSSIA
$11.42 the way Ranevskaya from the Cherry orchard
$1
MEI Cultural Studies Test 20 assignments of 5 questions
$1.4