Charter of a limited liability company with one founder
$1 Charter of a limited liability company
$1 Charter of a limited liability company with foreign participation
$1 RF Law on Legal Protection of Computer Programs and Databases
$0.3 Международные правила толкования торговых терминов Инкотермс 2000 года (Incoterms 2000).
$1 ORDER number BG-3-22 / 606 The shape of the book of income and expense and LE SP. In red. 24.05.2004
$0.99 Reference Social Assistance in Germany
$0.29 Set the finished model contracts and documents provided by the Civil Code
$0.5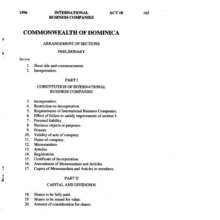 Dominica: Law on International Business Companies
$20
SET contracts under the new Civil Code of Ukraine and the Economic Code of Ukraine.
$0.99 The package of documents for the passage of a labor safety
$5 О лицензировании отдельных видов деятельности
$0.5 О государственном регулировании производства и оборота этилового спирта
$0.5 Отсрочки от призыва в армию
$0.4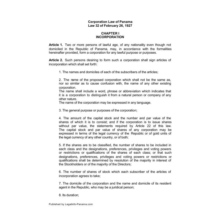 Corporate Law of Panama, on 02/26/1927
$20 The arbitration process in the Russian Federation
$1
Baikonur rent, status, privileges
$1 The unemployed in the Russian Federation
$1
Citizenship of the Russian Federation
$1
Motorist in Russia (the collection)
$0.25 A conscript in the Russian Federation
$0.25
The Civil Code of the Russian Federation
$0.25 Housing zakonodatelstvo RF
$0.25
The labor legislation of the Russian Federation
$0.25 Citizens of the Russian Federation protsessv
$0.25 The customs legislation of the Russian Federation
$0.25
Criminal proceedings in the Russian Federation
$0.25 Administrative violations in Russia
$0.25
Disabilities (the collection of normative acts)
$0.25
Military medical examination
$0.25 The arbitration process in the Russian Federation
$0.25 Пенсия в Российской Федерации
$0.25 Visas to Russia (regulations)
$0.25 The criminal legislation of the Russian Federation
$0.25