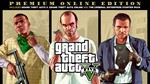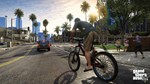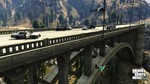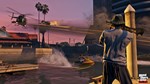 ✅After the purchase, you get an account on the Epic Games platform with the game Grand Theft Auto V: Premium Edition.
https://www.epicgames.com/store/en-US/product/grand-theft-auto-v/

✅ Lifetime warranty on the performance of the account.

✅ 24/7 support.

✅ Data of the form: "login: password" (data from mail is identical to data from the account, most often it is mail.ru or rambler.ru)

✅ Data from the mail (some data in front of the indicated number or additional mail, which may be required to enter the mail)

✅ Ability to change mail to your native one (if there is no other Epic Games account on it)

✅ Free access to the multiplayer open world Grand Theft Auto Online

✅ Ability to link a personal Social Club account

✅ Grand Theft Auto V: Premium Edition includes the following additions: Doomsday Robbery, Arms Trade, Smugglers, Bikers.

✅ The criminal organization starter kit (description of the kit is located below)

✅ Coupon for 650 rubles (300 hryvnias / 10 dollars / 10 euros) when buying a game from 899 rubles (399 hryvnias / 14.99 dollars / 14.99 euros). The coupon is required to be used until November 1, 2020!
The Criminal Organization Starter Kit with access to Grand Theft Auto Online gives you property worth more than GTA $ 10,000,000:

GTA $ 1,000,000 in cash (appears 7 to 10 days after the first game session)

The property:
- Western office in the Maze Bank tower
- Bunker in the Paleto Forest for arms trade
- Fake Banknote Printing Workshop in Senora Desert
- Clubhouse in Great Chaparral
- Apartment at 1561 San Vitas Street
- Garage for 10 cars at Executional Way, 1337

Equipment:
- Dune FAV
- Maibatsu Frogger
- Enus Windsor
- Obey Omnis
- Coquette Classic
- Turismo R
- Pegassi Vortex
- Huntley S
- Helicopter Western Zombie
- banshee

Arms, clothes and tattoos:
- Shortened grenade launcher
- High precision rifle
- Shortened rifle
- Costumes: stunt and Import / Export, biker tattoos
NO REFUND FOR GOODS! ALL ACCOUNTS CREATED PERSONALLY BY ME THAT GIVES A FULL GUARANTEE OF THEIR OPERATIONAL OPPORTUNITY!

THE SELLER IS NOT RESPONSIBLE AND DOES NOT MAKE A REFUND / REPLACEMENT IF YOU RECEIVE THE IN-GAME LOCK!

Log in to your account with VPN or Proxy turned off!

All responsibility for attempting to change the region, communicating with support from the purchased account lies solely with the buyer. The seller guarantees only a change of password, mail, full access to the game.

In connection with the frequent cases of attempts to cheat on the part of buyers, I STRONGLY recommend that you record a video FROM THE BEGINNING OF PURCHASE OF THE GOODS TO ITS FULL CHECK!